Journal Entry:
Tue Jan 1, 2013, 5:51 PM
I'm probably going to sound like an arrogant, shallow jerk right now

But this has been something I've been thinking about recently and I just wanted to know what you guys thought.
So... I really like stamps (I guess that's a good place to start) and whenever I go to someone's page I instantly look for stamps. And I see a lot of stamps like this:
Now I used to agree with this whole-heartedly, but then--as some of you may remember and may even visit every so often--I got a second deviantart art account for my own personal artwork that doesn't involve PPGs or Pokémon of my IT characters that I never draw that nobody remembers... Anyway, I did it not to appease watchers or any of that but because I'm working on a story right now that I want to stand alone and earn interest without all of the people who have come to watch me because of PPGs. I don't own PPGs. They're not mine. I just draw them. Everyone knows that already. But I'd like to have characters and stories of my own that could be liked by people without having to piggyback off of a fandom.
No offence to anyone who does that because I love looking at fanart

Funny how that works.
So I've had this new account for a while now and I'd forgotten what it was like to start over with next to no watchers. I've gotten so used to having people comment on my work as soon as it's up, with new watchers showing up every now and again, faving, etc. and with my own work I need to submit it to several groups just for a few pageviews. Now it may not seem like it at times because I don't always answer, but I
love
comments. Even if I don't respond I read them. They make me laugh, make me think, make me consider new drawing strategies and ideas...
Back when I first joined deviantart I didn't really know what I wanted to focus on. I always knew you were supposed to have a concentration, like how our AP teachers told us in high school, and then you could try other things on the side. And well after
DuckxDuck
got me into PPGs that just sort of became my focus and my other ideas just didn't get uploaded as much. It wasn't a conscious decision. I just didn't feel like it belonged...
Arg, listen to me, I sound like I'm blaming people and complaining... I'm just going to say this now because otherwise I'm going to be repeating this every paragraph but I'm not trying to point fingers or blame anyone or any of that. I'm just curious and want you opinions.
So the point is
on my other account I have been going more and more out of my way to try and get pageviews. Why? Because I want to share my characters and stories with people. I wouldn't post my artwork online if I didn't. Sure I enjoy drawing just for the heck of drawing, but feedback is nice too and a lot of people like to hear what others think of their work. I enjoy drawing and writing in and of itself, but a big part of artwork in my opinion is getting others to think. Even if your work isn't conceptual and doesn't have a message behind it, if you can touch someone with it it's the best feeling in the world. And artwork shouldn't just go unnoticed and unshared. Even if nobody faves or comments, at least they saw it...
So where do you guys stand on the fame vs. fun debate?

Do you want your artwork to be noticed? But then again, do you only do art to appease others? Are you perfectly happy keeping your work to yourself and away from others?
- - - - - - - - - - - - - - - - - - - -
Also, Happy New Years!

I have a lot of messages to go through on this account

Sorry I haven't gotten back to all of you yet, I'll work on it.
~ ~ ~ ~ ~ ~ ~ ~ ~ ~ ~ ~ ~ ~ ~ ~ ~ ~ ~ ~ ~ ~ ~ ~ ~ ~ ~ ~ ~ ~ ~ ~ ~ ~ ~ ~
Music by
GeoffNET
fav.me/d6c5z7p
Thank you!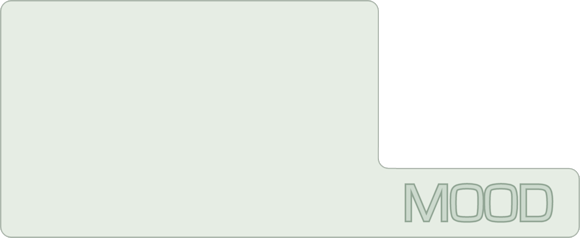 Mood: Confused
Listening to: Death Cab for Cutie - Transatlanticism
Reading: Fanfiction
Watching: 21
Playing: Harvest Moon: A New Beginning
Eating: Lasagna
Drinking: Milk